All professionals at Tore D. Steinberg, DD, PC maintain the highest levels of accreditation and pursue ongoing education to stay abreast of the latest trends in the medical field. Read on to learn more about our staff's experience and training.
---
Tore D. Steinberg, DDS
Charlottesvile, VA Dentist
Dr. Steinberg is practically a Charlottesville native. He was four years old when he emigrated from Denmark. His father was a faculty member at the University of Virginia, and the family resided in town. Tore quickly learned English, and attended Rose Hill Elementary before moving out into Albemarle County. He finished public school at Hollymead, Jack Jouett and Albemarle High School. Tore entered the University of Virginia in the Autumn of 1984 and graduated in the Spring of 1988 with a B.A. in Economics. The next stage of Tore's education was at the Medical College of Virginia's School of Dentistry, where he graduated with honors in 1994. A residency in Advanced General Dentistry at the University of North Carolina rounded out his studies. Dr. Steinberg returned to Charlottesville to begin practicing general dentistry in 1995.
In 2003, Tore was struck by a thunderbolt. On a blind date, he met his future wife, Dr. Angel Ray, a periodontist who practices in Waynesboro, Virginia. Tore and Angel were married the following year, and are now blessed with three beautiful children: Lark, Ruud and Elke.
Dr. Tore D Steinberg is an active member of the American Dental Association, the Virginia Dental Association and the Charlottesville-Albemarle Dental Society.
And, he loves dentistry.
Mission Statement

My interest in dentistry grew from two focal points: the drive to create and the desire to comfort. Our office seeks to provide an atmosphere of harmony and compassion, where dentistry is flavored with humor and the joy of life.
---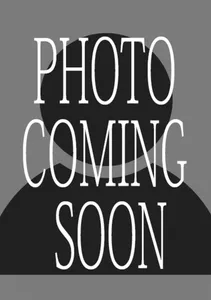 Office Manager
---
Brianne Monahan
Dental Assistant
Hi, I'm Brianne! I'm Dr. Steinberg's assistant now since November of 2017. I went to CATEC to receive my certification for becoming a Dental Assistant and I'm currently doing online school with Southern New Hampshire University to get my degree in Psychology. During my free time I enjoy hanging out with my family and boyfriend, going shopping or just watching movies. I also enjoy talking, laughing and having good conversation. I look forward to meeting all new faces!